Corporate Design: Reval Real Estate Crowdinvesting
Reval is an Austrian startup company for crowdinvesting real estate projects. My job was to create a small scale presentation that can be built on during the upcoming process of creating a huge web platform. At this point, the most important part was to draw attention and inform users about the goals of the project.
CORPORATE DESIGN INCLUDING:
 - Logo/Corporate design
​ - Web design
 - Businesscards 
 - Layout for promo sheet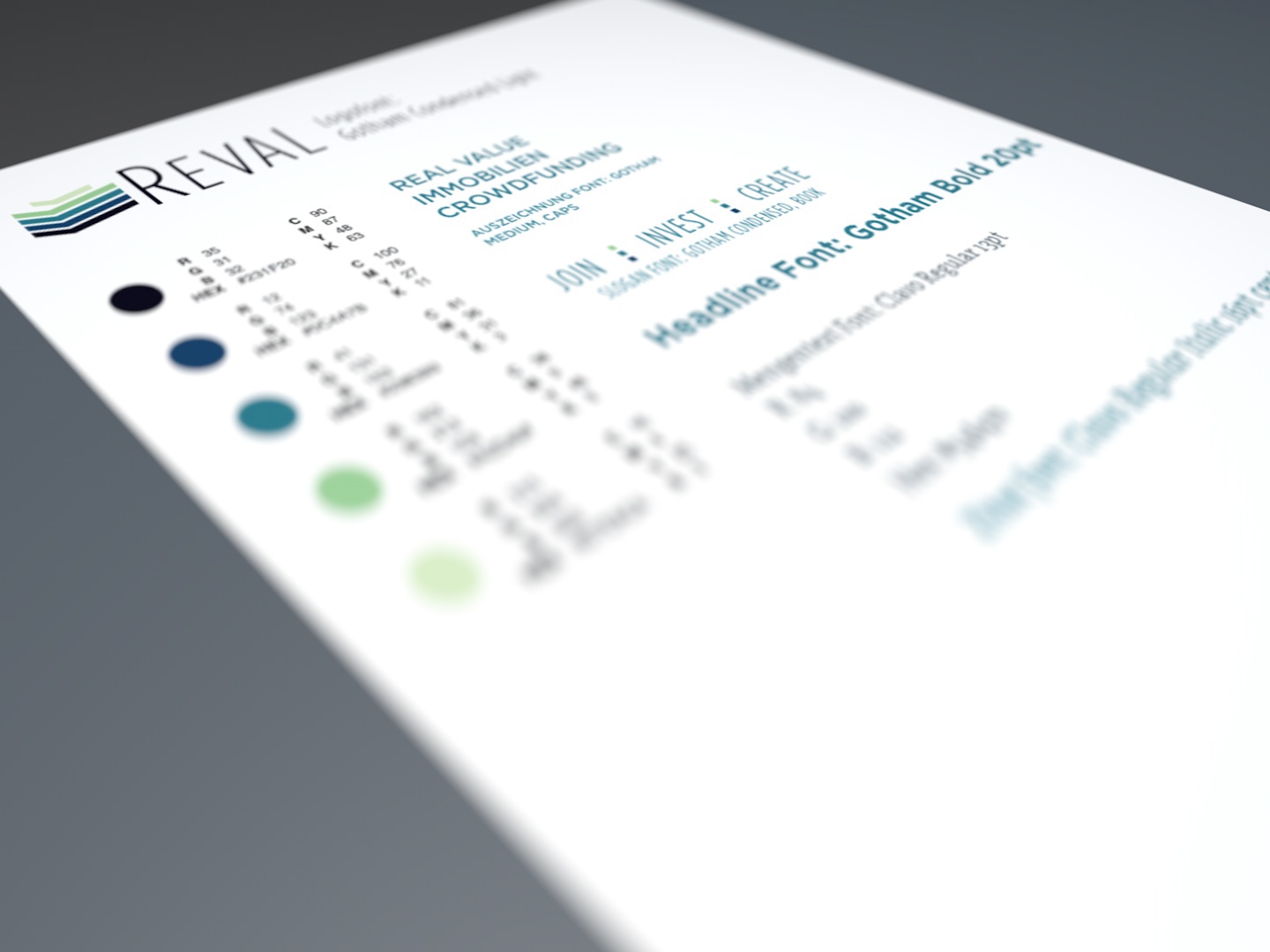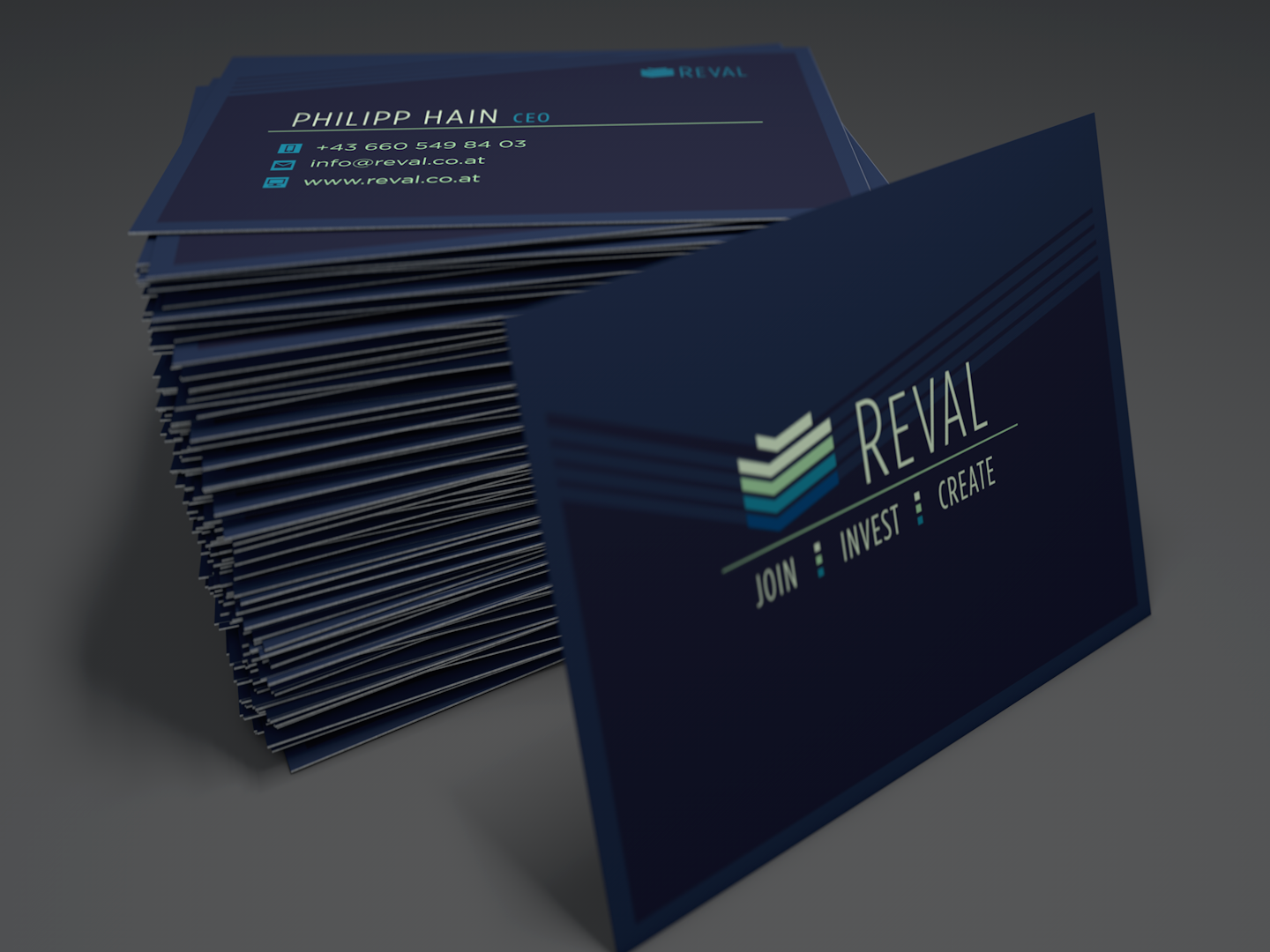 Thanks so much for watching!
Check out my other stuff: